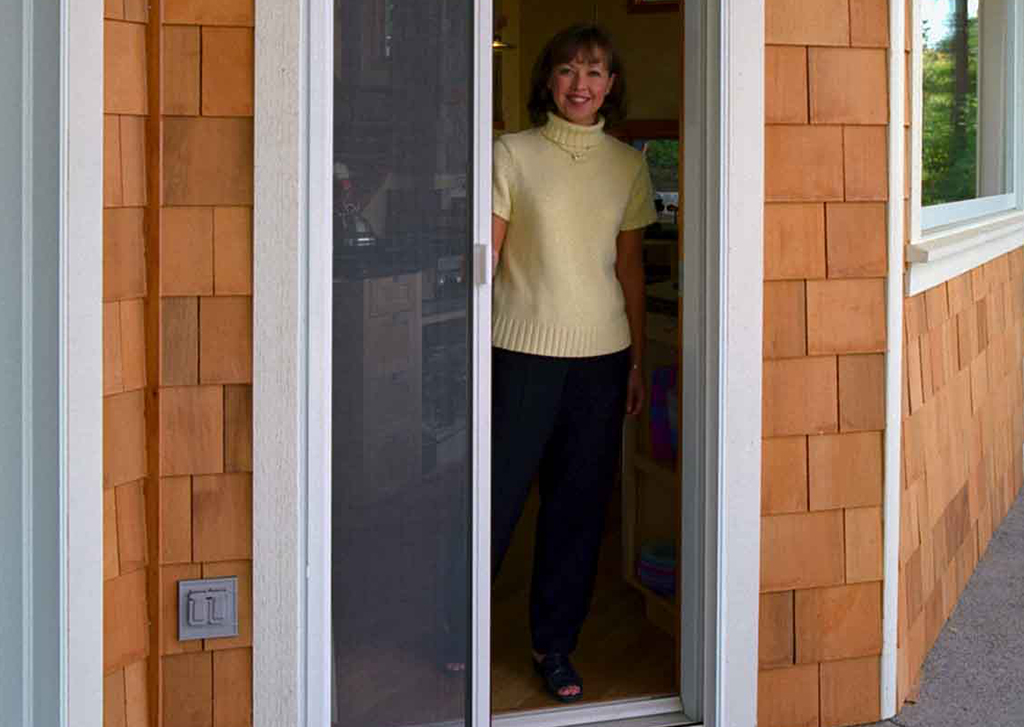 Our Single Door Retractable Screen is the industry standard. A perfect fit for in-swing or out-swing doors, the single door screen, has a patented brake system, which makes this product safe and secure. Retractable Door Screens provides superior insect protection and enhanced natural ventilation for your home while maintaining your view and aesthetic appeal.
One of the great features of the retractable door screen is its flexibility. We can also cover patio door openings or French door openings, regardless of the size. The system allows for both sides of the screen door to open, or a locking mechanism is available to keep one door in place so entry and exit can be managed through one of the two door openings.
Benefits of Retractable Door Screens:
Preserve your view
Solar radiation
Reduce air conditioning cost
Available in a variety of popular designer colors
Ultra-sheer fiberglass mesh ensures full ventilation.
Sturdy construction for years of trouble-free operation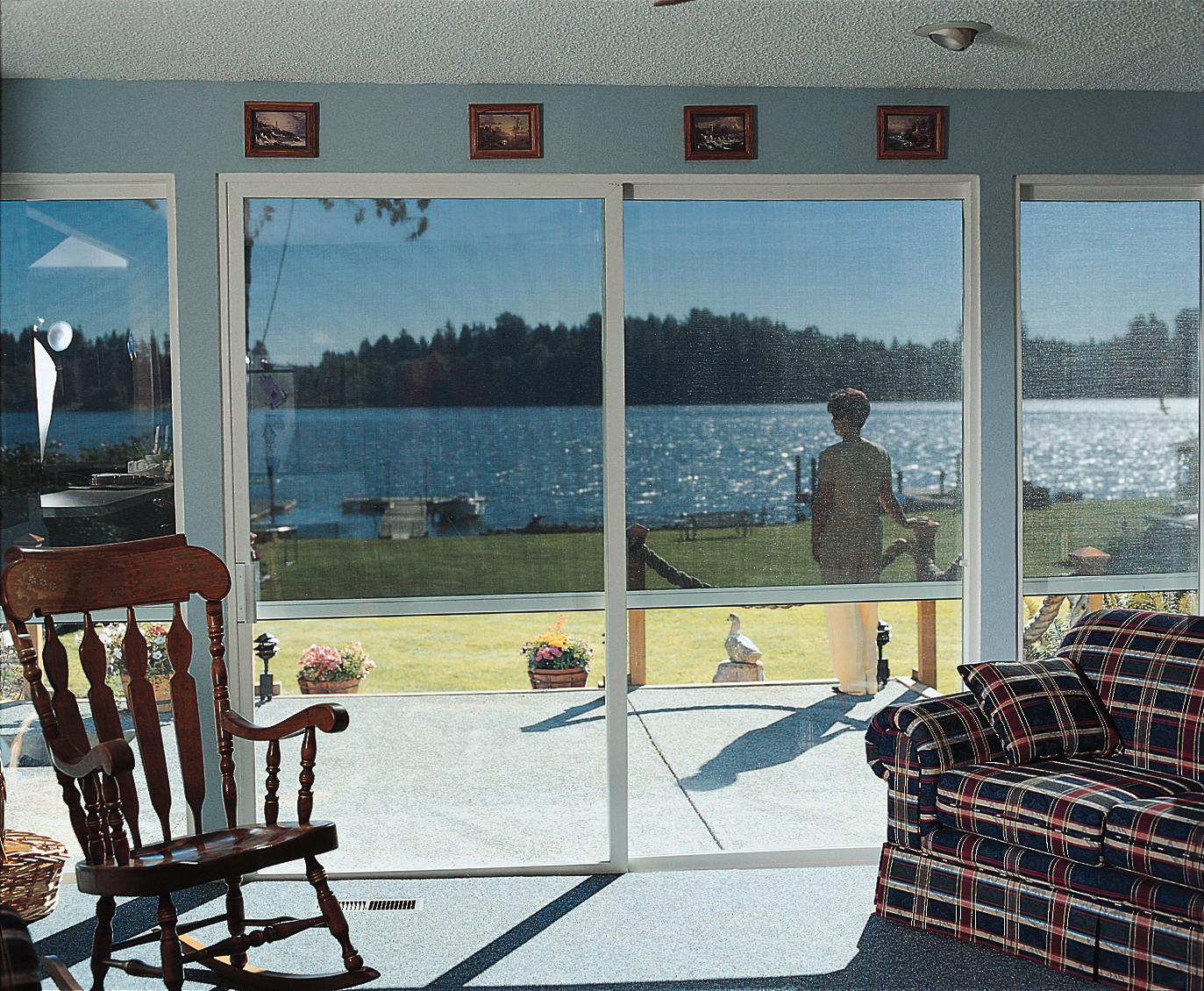 Retractable Screens are the perfect solution for your deck, patio or even garage. Enhance your outdoor lifestyle with a spa enclosure or a complete retractable screen room. Anywhere you want privacy, insect-free comfort and cooling shade, Habitat Screens are the answer. Retractable Screens are a practical, retractable, energy efficient, attractive alternative to traditional interior blinds and window treatments. Designed to provide shade, privacy and insect protection, when you need it most, Habitat Screens neatly retract into a 5" panel box and feature an innovative screen edge retention system that keeps the screen travelling smoothly during operation and from blowing out of the guide rails in windy conditions. Habitat Screens™ are maintenance free and can be easily cleaned with a garden hose.
Benefits of Retractable Screens:
Preserve your view
Solar radiation
Reduce air conditioning cost
Protect furniture from fading
Prevent hardwood floors from drying
Protect valuable artwork from the sun
Heat loss through windows in winter
Keep insects out
Reduce solar heat again
Provide excellent daytime privacy
Retractable
Attractive